Revealing The Real MH370 X-Files: The Secret of How MH370 crashed. And how My Cousin was Saved from MH370 by a Guardian Angel.
[Twin Souls Part 59]
The Secret of How MH370 crashed. And how My Cousin was SAVED from MH370 by a Guardian Angel. Most MH370 Conspiracy Theories were wrong.
My own cousin works for Freescale Semiconductor (now called NXP) and was supposed to be on MH370. I believe my cousin was saved through Divine Intervention by guardian angel Brenda. His Wedding Day was on the SAME day of the disappearance of MH370 – 8 March 2014!
12 Freescale employees were from Malaysia and 8 from China were on MH370. My cousin went out with 7 of the 20 for what turned out to be "the LAST supper" prior to the predestined flight.
Contrary to popular conspiracy theorists my cousin revealed that the 20 were mainly just ordinary engineers, and the Malaysian Freescale plant were manufacturing common semi-conductors – NO covert high security, high tech patented military weapons were manufactured there as widely speculated.
MH370 CAPTAIN Zaharie wanted to bring the world's attention to Malaysia.
Brenda helped me communicate with Captain Zaharie through telepathy several times. He sent me some AFTERLIFE Signs from the Other Side for me to connect the DOTS about the SECRET what might have happened on MH370.
I had a Premonition: a Beetle Afterlife Sign 10 days BEFORE Germanwings 9525 crashed
On Saturday 14 March 2015, a big 2 inch Black Rhino Beetle appeared upside down in my front porch. From past beetle afterlife signs I knew immediately that it was a very important air crash pilot-related Beetle afterlife sign from Brenda, my departed wife, guardian angel, and Twin Soul about 2 pilot's actions… the truth is out there.
10 days later, Germanwings 9525 crashed on 24 March 2015!
According to the black box recordings the co-pilot of Germanwings 4U 9525 locked out the pilot, refused to let him in, and started to deliberately crash the plane in 10 minutes, killing all 150 people on board.
Watch Robert's video in YouTube based on this article:
http://tinyurl.com/kpea584
By the way, I have been getting countless of afterlife signs since 2 hours after Brenda crossed over on 23 December 2013, and have been documenting and blogging about my afterlife experiences with Brenda.
Flashback to 1 year 2 days earlier on 12 March 2014 (4 days after MH370 disappeared), a 1.5 inch long Black Beetle appeared upside down right at my front porch doorstep at 1:30am as I came back from a trip. I had previously asked for a clear sign from Brenda the next day after MH370 disappeared.
My Cousin was Saved through Divine Intervention by guardian angel Brenda
My own cousin works for Freescale Semiconductor and was supposed to be on MH370. I believe he was saved by guardian angel Brenda. My cousin's wedding day was on the same day of the disappearance of MH370 – 8 March 2014. Twenty Freescale employees were on MH370.
When I read about the black box recordings I knew the 2 beetle afterlife signs were connected to the 2 pilots of MH370 and Germanwings 4U9525. It was a confirmation that Captain Zaharie deliberately locked the door to prevent the crew and co-pilot from coming in.
The Weird Movements of a Beetle Afterlife Sign
Flashback to the 1st beetle.
An afterlife sign is usually not simply about a beetle, but about the movement of a beetle afterlife sign. The beetle was trying to tell me something in the form of a series of movements. The beetle was upside down and tried to right itself many times. It tried to spread its wings but it did not fly. It walked along the right wall towards the gate. It immediately turned left before the gate and turned back along the short left wall. It hid in and out of many holes in the wall. And suddenly it disappeared from view, into a hole.
I sensed this was what might have happened to MH370.
Captain Zaharie wanted to draw the world's attention to Malaysia catalyzed about a political situation that happened half a day before the flight. That day Anwar Ibrahim, a distant relative, was charged in court for sodomy. This meant Anwar will be jailed for 5 years and would not be able to stand for General Election 14 around 2018. This broke the camel's back for Captain Zaharie.
Once the plane was in between the Malaysian-Vietnamese airspace Captain Zaharie said "Good night. Malaysian three seven zero." at 1:19 am. He then asked his co-pilot Fariq Abdul Hamid to get something for him outside the cockpit. Like a similar scenario with Germanwings 9525 Co-Pilot Andreas Lubitz , Captain Zaharie immediately locked the co-pilot out and did not let him in. All communications and transponder were shut off by 1:21 am. He turned the plane sharply left and back towards Malaysia.
The co-pilot and crew frenetically banged at the cockpit door. He ascended sharply to 45,000 feet that knocked the crew and passengers unconscious for most of the flight. There was calmness and silence.
He flew pass close to Penang, his hometown for one last glimpse as he thought of his loving family.
He expertly maneuvered to avoid key radar stations, flew over the north part of Sumatra. He turned sharply south flying "aimlessly" into the Indian Ocean with NO destination in mind.
All alone in the cockpit, he stared at the vast expanse of the Indian Ocean in the dark night. I sensed there was an extremely difficult moment of deep regret, remorse, and depression. By then it was too late, the point of no return – the plane was more than one thousand kilometers from the nearest airport.
He just let the plane fly towards the Antarctica (watch March 2015 National Geographic's Aircrash Investigation special) until it ran out of fuel – just after 8:19 pm MYT, the seventh and last handshake (initiated by aircraft). It was starting to dawn over the Indian Ocean.
Captain Zaharie flew very low and used the last bit of fuel to glide the plane slowly on to the surface of the ocean, and controlled ditch the plane. The plane floated at first but eventually sank to the bottom of the deep Indian Ocean mainly in ONE piece of fuselage with its content trapped inside. This explains why there were hardly any MH370 wreckage or debris. (a flaperon was found on 29 July 2015 – updated).
We will probably never know or understand why humans could be capable of doing tragic things when their minds were deeply troubled or extremely stressed. The emotional brain is 24 times more powerful than the rational brain – according to EQ experts.
Only a year ago, most people would not have accepted a possible scenario like the above. But with the Germanwings co-pilot deliberated scenario, now more people are beginning to be open to this possibility.
The truth is out there… twin soul whispered to me through 2 beetle afterlife signs by my guardian angel Brenda.
The Captain Zaharie scenario above was what Brenda helped me decipher and connect the DOTS communicated to me through telepathy and soul whispering with Captain Zaharie over several occasions. He sent me some Ensign Wasp afterlife signs to me and Sun Fu.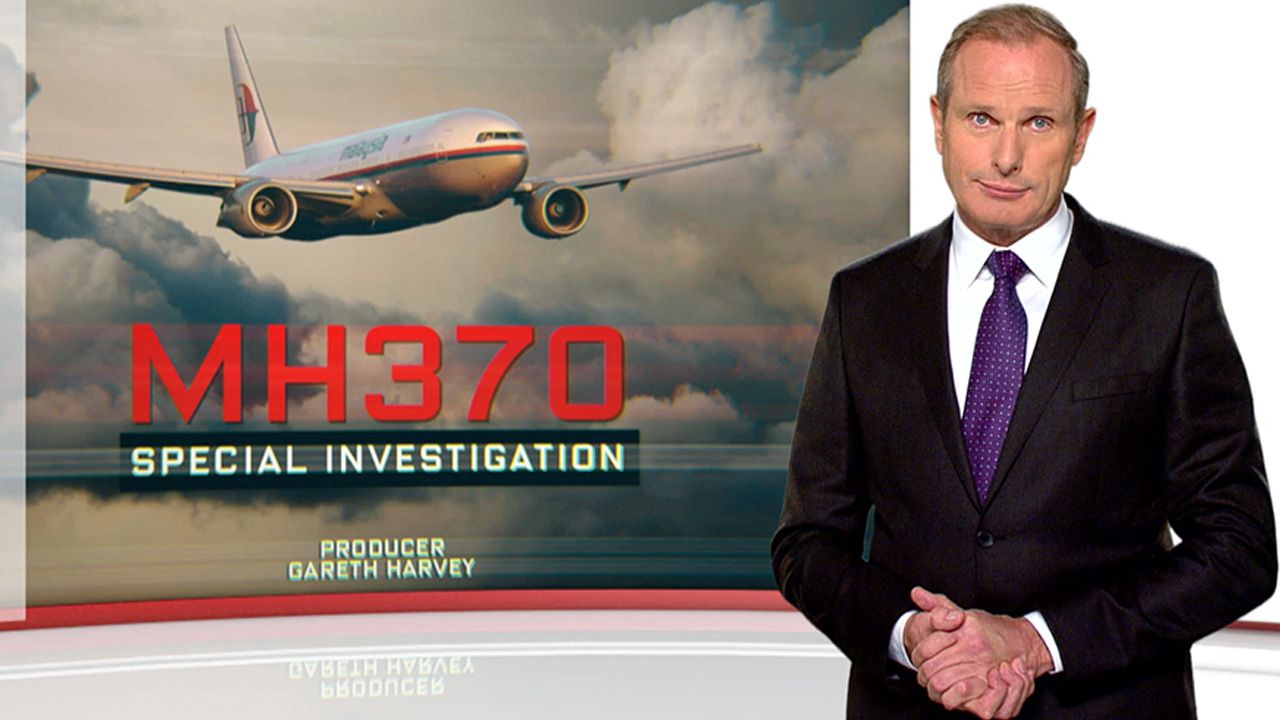 Watch MH370: Special Investigation – Part one | 60 Minutes (31 July 2016, updated)
The critical clue was the FLAPERON found on the Reunion Island on 29 July 2015. Some experts strongly believe with a doubt that the flaperon was extended for landing which indicated some pilot was manually control-landing the plane on the ocean. Eventually this light extended flaperon broke away due to corrosion and floated onto a beach in Reunion Island.
Captain Zaharie sent a eerie afterlife sign in the form of a walking Ensign Wasp. It walked on a friend laptop screen right over the left wing FLAPERON while the classic John Denver song "Leaving on a Jetplane" was playing! >
Read article and watch video >
https://goo.gl/pmZqJz
https://www.youtube.com/watch?v=4ASokFAif-U

Supporting documentations in past articles in the Twin Souls Series – like and SHARE:

NOTE: these earlier Twin Souls articles are heavily documented with many details. There are
unabridged
versions.Read more… Dead MH370 pilot do tell tales (5 Scenarios and more) POLL:
https://robertchaen.com/2014/03/25/dead-mh370-pilot-tell-no-tales/
"Leaving on a jet plane" lyrics – an afterlife sign from MH370 Captain Zaharie [Twin Souls Part 6]
https://robertchaen.com/2014/04/09/high-alert-for-brendas-mh370-afterlife-signs-part-6/
MH370: Brenda sends a hiding black beetle afterlife sign about the black box [Twin Souls Part 3]
https://robertchaen.com/2014/03/31/mh370-the-angelic-sign-of-the-hiding-movement-of-a-black-beetle-part-3/
_______________________________________
Twin Souls Whisperings with Brenda
Published on Thursday, 26 March 2015.
Originally published as Did Captain Zaharie of MH370 lock out the other pilot like Germanwings 4U9525 co-pilot? (the real X-Files).
Updated on 8 August 2016.

NOTE: Like our website, and SHARE our FB pages for Secrets from the Other Side:
fb.com/TheSecretAfterlife
fb.com/RobertChaen
2016 © You are most welcome to share. If you do publish this article in your FB, social media, or website, acknowledge the source: www.RobertChaen.com
_______________________________________________________
‪#‎HowMyCousinWasSavedFromMH370ByGuardianAngelBrenda‬
‪#‎TheSecretOfHowMH370Crashed‬
‪#‎WhatHappenedToMH370‬
‪#‎MostMH370ConspiracyTheoriesWereWrong‬
‪#‎PredestinyKarmaFateDivineInterventionOfMH370‬
‪#‎SavedByAnAngel‬
‪#‎AfterlifeSignsFromMH370‬
‪#‎Germanwings9525CoPilotDeliberateCrash‬
‪#‎4U9525‬
‪#‎AndreasLubitz‬
‪#‎TheSecretAboutMH370CaptainZaharie‬
‪#‎CaptainZaharieEnsignWaspAfterlifeSigns‬
‪#‎FreescaleMH370‬
‪#‎TheSecretAfterlife‬
‪#‎TwinSoulsWhisperingsWithBrenda‬
‪#‎SecretsFromTheOtherSide‬