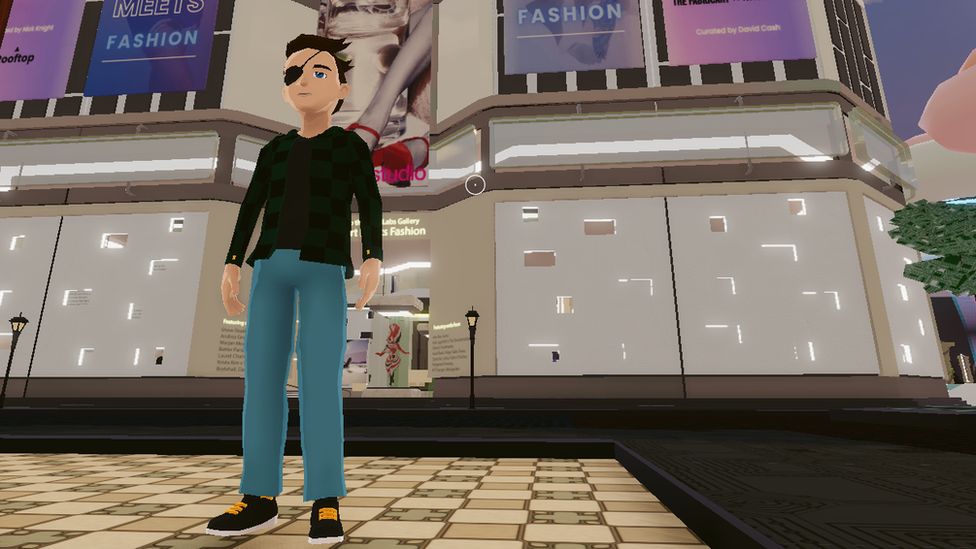 There is a well-known saying when buying property that the three most important things to consider are "location, location, location".
Well, it now appears that this mantra also applies in the virtual universe that some are hailing as the future of the internet, the so-called metaverse.
Still very much in its infancy, this is the immersive, online space where cartoon-like 3D representations of ourselves, known as avatars, can walk around, and talk and interact with others.
You typically access it by wearing a set of virtual reality (VR) goggles connected to your computer.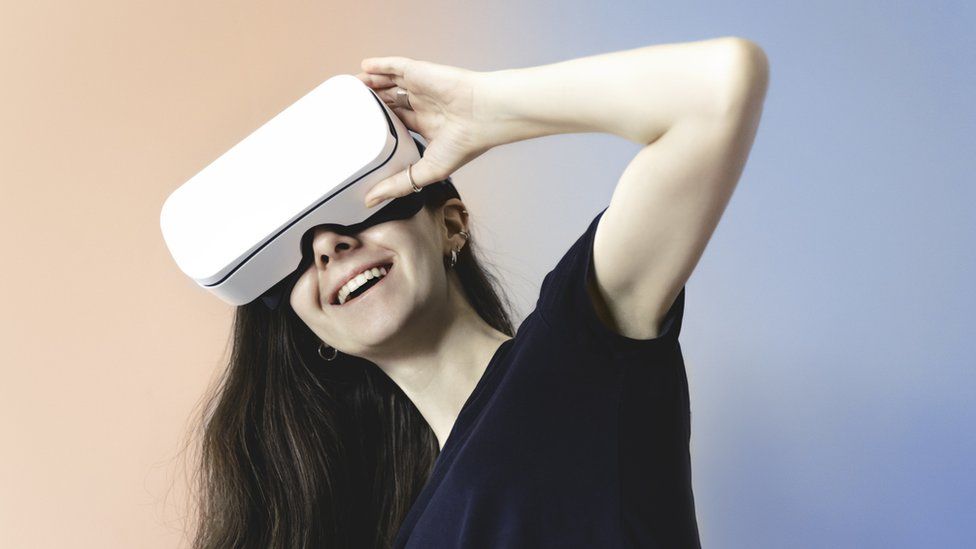 The company formerly known as Facebook is so convinced that the metaverse is the future of the internet that last year it changed its name to Meta. Meta and its boss Mark Zuckerberg think that eventually many of us will work, play – and shop – in the metaverse. Or at least our avatars will.
While for many people this all sounds fanciful, a growing number of companies are buying up space in the metaverse so that they can set up shop there. These firms include the likes of Adidas, Burberry, Gucci, Tommy Hilfiger, Nike, Samsung, Louis Vuitton, and even banks HSBC and JP Morgan.
The question for such businesses, though, is what location do they pick? There are now some 50 or so different providers of worlds within the metaverse, with the most popular ones including The Sandbox, Decentraland, Voxels, and Somnium Space, plus Meta's own Horizon Worlds.
Retailers and other investors are having to gamble on which of these will go on to become the dominant force in the metaverse, gaining the most visits from our avatars. And which other worlds may fade away into obscurity.
Further, within the winning ecosystems, firms have to try to pick what will be the most popular areas.
https://emp.bbc.com/emp/SMPj/2.44.17/iframe.html
Watch: The BBC's technology correspondent Marc Cieslak enters the metaverse
Canadian entrepreneur Andrew Kiguel is betting on Decentraland. Last year he spent $2.4m (£2m) worth of cryptocurrency (you have to use a crypto to make a purchase in the metaverse) buying up a chunk of space in Decentraland's dedicated area for fashion retail.
Mr Kiguel, who is the boss of cryptocurrency investment website Tokens.com, says he has already held a fashion show, and plans to rent out his space to fashion firms.
The idea for such retailers is that your avatar can pop into a metaverse clothing shop and buy items to be sent to you in the real world. Or alternatively, you could treat your avatar to a new item of computerised clothing.
While Mr Kiguel backs Decentraland he cautions that not all metaverse worlds will succeed. "It reminds me of the early days of social media. Similar to social media… the metaverse space will have some large winners and many niche metaverses that succeed," he says.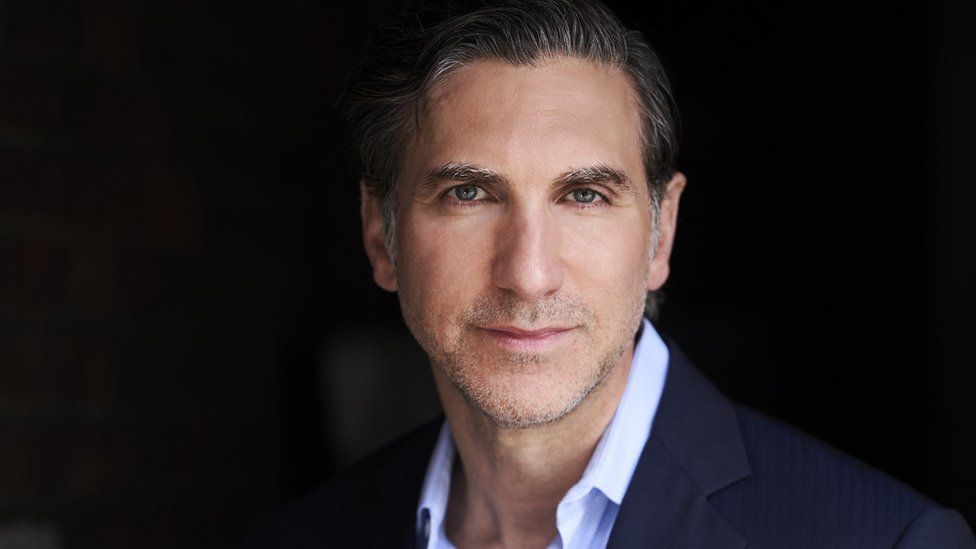 Hong Kong businessman Adrian Cheng has decided to buy in The Sandbox. The boss of property and retail group K11, he recently purchased an area in that metaverse world for an undisclosed sum.
"We've invested in a lot of start-ups, and would like to create a pavilion so entrepreneurs can showcase their real-life success stories," he says.
Yat Sui is co-founder of Hong Kong-based Animoca Brands, the owner of The Sandbox. He says that "what makes a [metaverse world] location powerful is its network effect".
By this he means how busy it is, and how busy it can become. "The value of something increases the more people use it," says Mr Sui.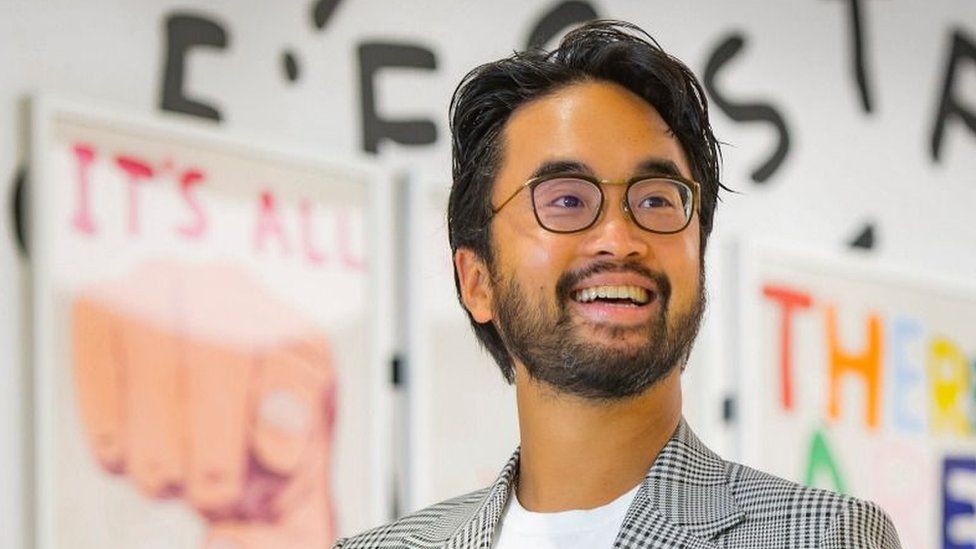 But how much does it cost to buy an area in the metaverse, and what do you get for that?
At The Sandbox, each plot, called a "land", is equivalent to 96m x 96m long and wide, and with a height of 128m. And you can buy just one, or many grouped together, to form an "estate".
The prices vary considerably depending on whether or not they are in a popular area. The current average price for one Sandbox land is around $2,300, but late last year someone was reported to have spent $450,000 for an estate next to rap star Snoop Dogg's Sandbox mansion. While the size of the plot was not revealed, the cost of each land was said to be significantly inflated.
Meanwhile, one report earlier this year said that total retail sales across the metaverse topped $500m in 2021.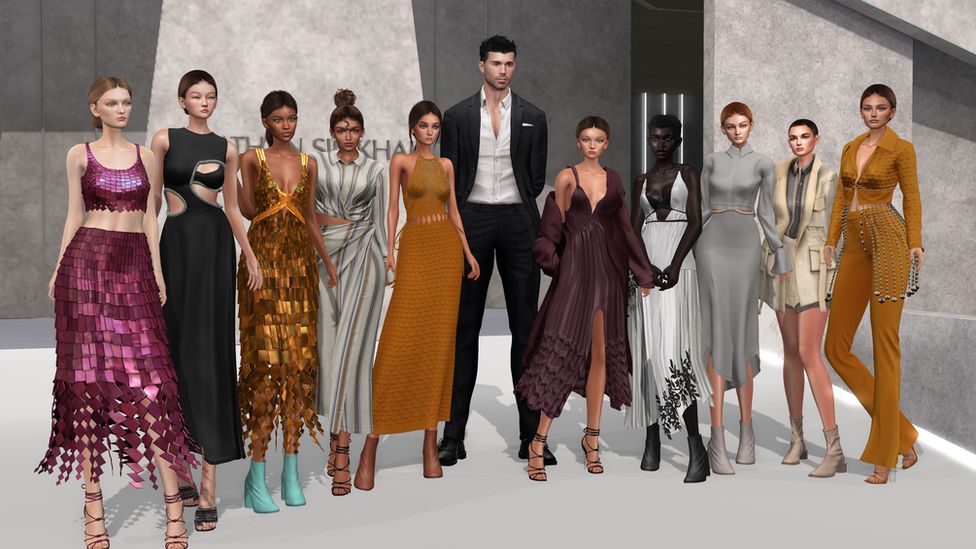 Scott Galloway, a professor of marketing at New York University's Leonard N Stern School of Business, warns that the metaverse is already a bit of a gold rush, and there may be financial casualties.
"What we are seeing now is a speculative bubble around virtual real estate and other metaverse assets," he says. "When speculative economics emerge in a space, they tend to take it over and drive valuation and interest until the bubble bursts."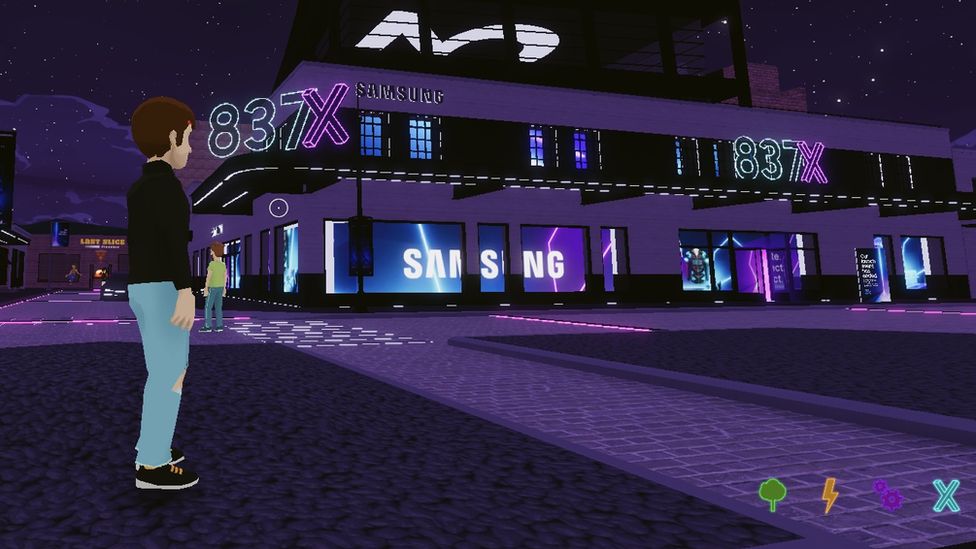 This caution is echoed by Prof Robert Stone, chair of interactive multimedia systems at the University of Birmingham in the UK.
"Firms can really only be confident about the location of their purchase – and that location's future value to the activities they intend to pursue, and the clients they intend to attract – if they perform adequate research in the first place," he says.
"Buying virtual real estate 'on spec', or based solely on the over-hyped marketing ploys of online vendors, is a sure-fire route to disappointment and wasted budgets. There are con artists out there, and, as the market is largely deregulated, mistakes can be costly."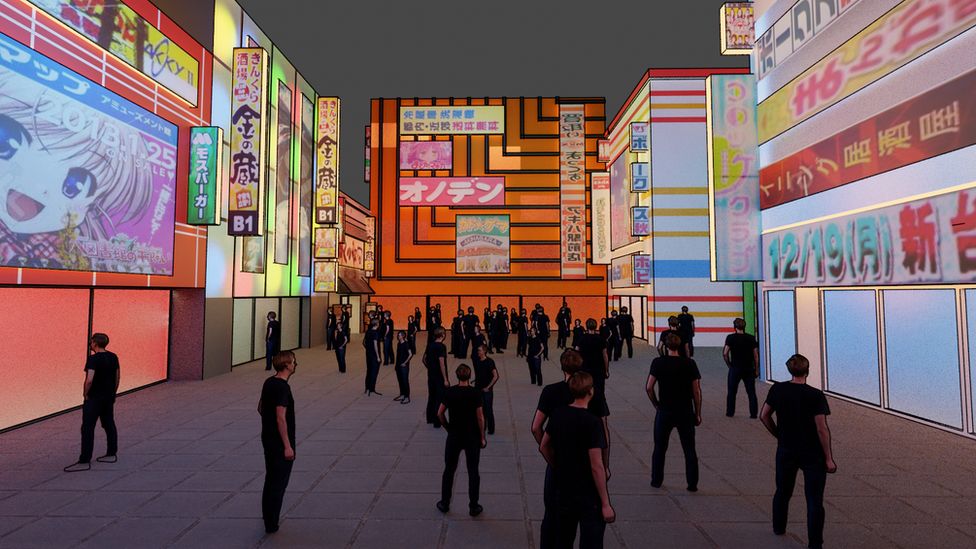 Prof Stone also questions how long most people will be prepared to wear VR goggles for. "How long will VR tech wearers be able to stay in the metaverse at any one visit?" he says. "Will the health and safety issues associated with VR wearables, which are unlikely to be solved for a long time, actually damage the metaverse's reputation?"
Katie Witkin, a director of marketing at Everyrealm, a company that invests in the metaverse, is unsurprisingly far more optimistic. "The metaverse is a space where [retailers] can create experiences, and build, and be creative, and you don't have the confines of physics," she says.
Prof Galloway adds that the winning metaverses will end up packed with much that companies offer us in the real world. "They will build entertaining experiences, they will build outrage and division, they will build useful tools – the same things capitalists build in every marketplace."

Editor's Note: Andrea Murad and Will Smale's article was published in BBC on 4 July 2022.

@NFT eMall: Building a scam-free emall!
@YouthMeta: Start your kid entrepreneurship young!

#RobrenReview: 9 | 10
Published: 4 July 2022.

Link to this article: MetaverseRetailers

#YouthMeta
#metaverse
#TheSandbox
#Decentraland
#Voxel
#SomniumSpace
#HorizonWorlds
#AdrianCheng

Top Retailers setting up shop in the Metaverse