Monica Sallay, a 31-year-old software marketing manager, sets herself apart at the Indianapolis tech firm with her extraordinary rare vintage fashion sense. Instead of conforming to the usual business casual attire, her daring outfits spark conversations among her colleagues, making her a standout figure in the office.
"Having that opportunity to break down walls with people across different teams [by talking about my outfits] is pretty awesome," she says. "The company I work for is pretty large, and ever since I've been here, my notoriety has been extended through my fashion and what I wear. Being around people who might not know as much about these designers, and catching their eye, has always been an icebreaker."
Sallay is not the only person pushing back against traditional office wear conventions, with many showing off their unconventional office attire on social media. Some workers, especially younger ones, are swapping out mundane white-shirt-and-black-trouser combos for luxe loungewear sets, or bold finds thrifted from online shops. The #workwear hashtag has about 3.1m results on Instagram as of this writing, and showcases a range of non-traditional looks.
Experts and workers alike say the trend is fuelled largely by new ways of working established during the pandemic, including the remote set-ups that have blurred the boundaries between work and personal life.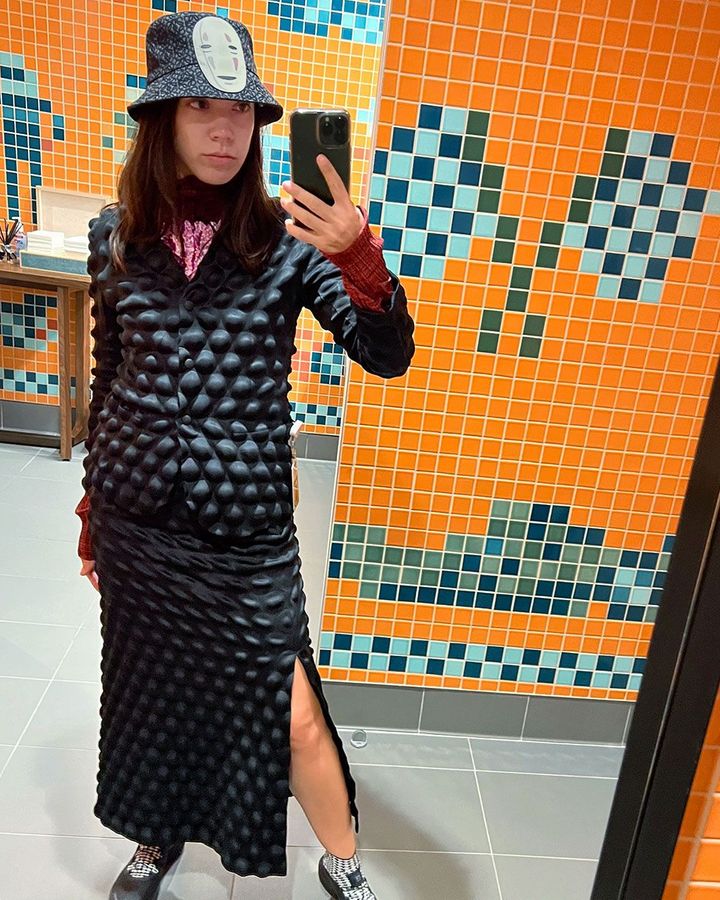 Monica Salley says her outfits have become a talking point among her colleagues, which has helped her break the ice in a large company (Credit: Courtesy of Monica Salley)
"Across the board, across all employees, there's a trend toward less formal clothing," says Lynne Hugill, a principal lecturer in sustainable fashion at Teesside University, UK. But for younger people in particular, "they're using their office outfits to be able to express themselves." That's particularly important to this generation, she says, as they've grown up on social media, where image and clothing has become an integral part of their identity and how they present themselves to the world.
Daisy Reed is one example. She wants to feel comfortable and inject a little of her identity into when she chooses what to wear to her London office. The 25-year-old social media manager at SheerLuxe, a lifestyle magazine, opts for outfits that she says blend weekend wear with workwear.
Reed says the shift in workwear styles is something she's witnessed first-hand. "Due to Covid and the change in office culture during lockdown, it's probably the biggest category in fashion to have changed in the last few years, with the new normal of workwear shifting hugely," she says. "It's definitely more casual and more off-duty. In the corporate environment, there was an unwritten dress code of expensive suits and heels, but our tolerance for uncomfortable office wear now has changed."
That's because the pandemic has created a more agile way of working, says Hugill. "After the pandemic, we've all become a bit more flexible, with many people used to working at home and opting for more comfortable, less formal clothing." These same flexible working patterns have also created interest in fashion that can transition seamlessly from one thing to another, she adds, working just as well in the office as it does for grabbing a coffee with friends, or heading to a yoga class.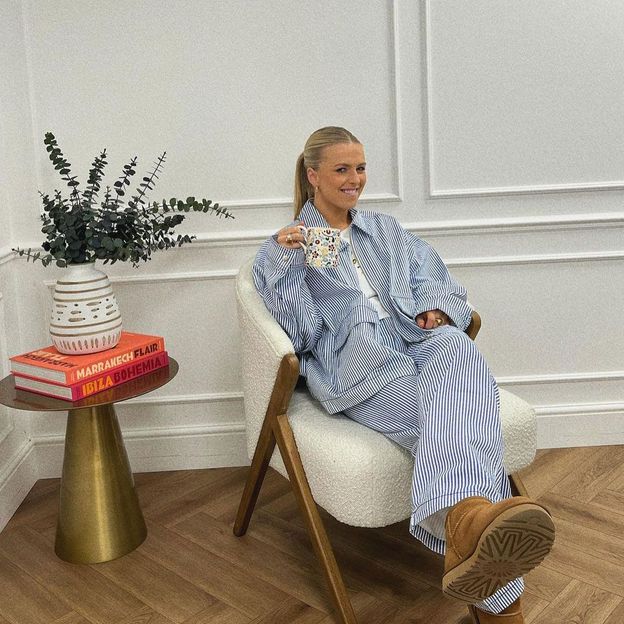 Daisy Reed sees the changing shape of workwear as a form of expression that young people value (Credit: Courtesy of Daisy Reed)
In addition to comfort and convenience, Sallay and Reed both say standing out at work gives them confidence. "The more you lean into being your true self at work, the more seriously you'll be taken in the office," says Reed. "It's important not to follow the crowd."
Of course, even as workwear has changed, not every new style is appropriate, says Hugill. Yet even in more traditional or corporate work settings, many HR teams are becoming more relaxed when it comes to policing strict dress codes post-pandemic. She says they're recognizing the benefits of people feeling more relaxed at work. "There's also cost-of-living crisis, which means people are also struggling, and need their clothing to work for different aspects of their lives. So, I think HR teams know they need to keep people happy."
While young people may be leading the trend towards more casual and individualized outfits, she says older workers are making changes, too – even if it's simply swapping brogues for trainers.
There are lots of positives to this change in approach, adds Hugill. "People are happier in the workplace if they're feeling more themselves and more comfortable," she says. "If people are happier, they're more productive. Whereas being forced to wear a certain outfit can impede that productivity, as it leaves them feeling less happy and comfortable in their work environment."
That's been the experience for Sallay, who says her employer and colleagues have been nothing but supportive of her bold outfit choices, often engaging her with questions and conversation around her designer pieces. "I've always felt empowered to dress as myself," she says. "I feel like people have sometimes felt intimidated coming back to the office in this new world we're working in post-pandemic, and dressing up gives a good opportunity to infuse some fun into that."

Editor's Note: Megan Tatum' article was published in BBC on 11 May 2023.

@OMADA Makeover: Personal Rebranding for Leaders, Public Figures, Entrepreneurs, CEOs & HODs.
Read more about Omada Masterclass: http://www.changeu.co/omada-makeover.html

#RobrenReview: 8 | 10
Published on: 12 May 2023.