There have been much confusion about Covid-19.
Firstly, stay calm. Have patience as this is the first time… Malaysia, China, Hong Kong, Italy, USA, and individual countries are handling the Covid-19 crisis and various degrees of Lockdown.
Secondly, I'm compiling from my Investigative Journalists, media on the latest Covid-19 Guideline UPDATES.
Thirdly, if any of the following information is WRONG, let us know ASAP as situations can change by the hour.
COVID-19 Articles in this RobertChaen.com website:  https://tinyurl.com/qtp3zbe

DO'S
[ ] Stay calm
[ ] More Takeaways (no dine-ins in lockdown areas)
DON'TS
[ ] No jogging, no exercises in parks in Lockdown areas.
[ ] no sit downs in ALL mamaks, food outlets, convenience shops, hotel lobbies in Lockdown areas.
Published: 22nd March 2020.
Updated: daily until the end of Covid-19 crisis
_____________________________
_____________________________
● Unverified Rumors:
● Sources of accurate Covid-19 related information:
For Malaysia: Track Covid-19 in MALAYSIA:  https://newslab.malaysiakini.com/covid-19/en
_____________________________
FAKE COVID-19 NEWS:
Covid-19 Scams, The Cold-Arrest Procedure and Dr Dan Lee Dimke is a Fake Doctor aka BullShitter Pastor Kenneth Copeland
_____________________________
No Connection with Covid-19 and 5G, Fake News by Dr. Thomas Cowan (Newsweek)
_____________________________
● Tips and advice to stay safe from Covid-19:
What is 2m Social Distancing? No gatherings of 50 or more.
____________________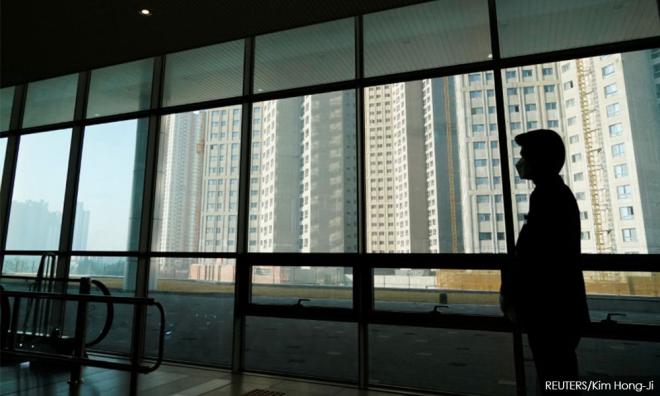 ____________________
What you can do about the New Coronavarius Outbreak in China and worldwide – a Robert's Travels Health Warning
_____________________________
● Relevant Vital Articles:
_________________________________
Covid-19 appears to spread fastest at 8.72 degrees Celsius.
_________________________________

Coronavirus: loss of smell or taste could be a symptom, growing evidence suggests
_________________________________
BREAKING NEWS: 1/3 cases in China are unlisted SILENT Carriers, tested positive but no symptoms. Proof that Covid-19 will likely become a common flu but with around 1% death rate.
Coronavirus carriers with no symptoms could spread disease, Italian study shows
The risk posed by people who have been infected with the new coronavirus but show no symptoms has been highlighted by an Italian study which suggests they carry the same viral load as symptomatic patients.
An earlier Chinese study in Wuhan – where the first cases of the disease were reported in December – suggested about 60 per cent of people who contracted the infection showed no symptoms.
_________________________________
* Top US scientist says coronavirus could become SEASONAL.
Coronavirus latest: more than 20,000 dead as UN warns of threat to 'whole of humanity'.
* New York City will build makeshift morgue as its hospitals run out space for bodies.
More than three billion people are living under lockdown measures as soaring death tolls in Europe and the US underlined a United Nations warning that the coronavirus pandemic threatens all of humanity.
As the global death toll soared past 20,000, Spain joined Italy in seeing its number of fatalities overtake China, where the virus first emerged just three months ago.
"Covid-19 is threatening the whole of humanity – and the whole of humanity must fight back," UN Secretary General Antonio Guterres said, launching an appeal for US$2 billion to help the world's poor.
The economic damage of the virus – and the lockdowns – could also be devastating, with fears of a worldwide recession worse than the financial meltdown more than a decade ago.
● Imported cases rise in China
● New York running out of room in morgues
● Coronavirus could become seasonal
There is a strong chance the new coronavirus could return in seasonal cycles, a senior US scientist said Wednesday, underscoring the urgent need to find a vaccine and effective treatments.
Anthony Fauci, who leads research into infectious diseases at the National Institutes of Health, told a briefing the virus was beginning to take root in the southern hemisphere, where winter is on its way.
● Spain extends its emergency by two weeks.
● Colombia goes into lockdown, Chile extends schools closures.
● Germany approves huge bailout.
● Ukraine declares 'emergency situation'.
● UK orders 10,000 ventilators from Dyson.
● The Australian government scrapped a time limit on haircuts following a backlash.
The government had imposed a rule on hairdressers and barbers on Tuesday that haircuts should take less than 30 minutes, as part of social distancing restrictions to deal with the coronavirus outbreak.
● Kosovo government toppled.
Kosovo's government was toppled by a no-confidence vote Wednesday less than two months after coming to power, plunging the unstable democracy into political uncertainty as it tries to halt the spread of coronavirus
_____________________________
WARNING: The SECOND COVID-19 WAVE: Homecoming citizens and foreign visitors (imported cases) coming into China, Hong Kong, and your country.
_____________________________
DAILY UPDATES on COVID-19 Guidelines for Malaysia's Movement Control Order (MCO) – to Clarify Confusion & Paranoia