A risk-taking culture, growing talent pool, state support and military training have shaped Israel's hi-tech industry.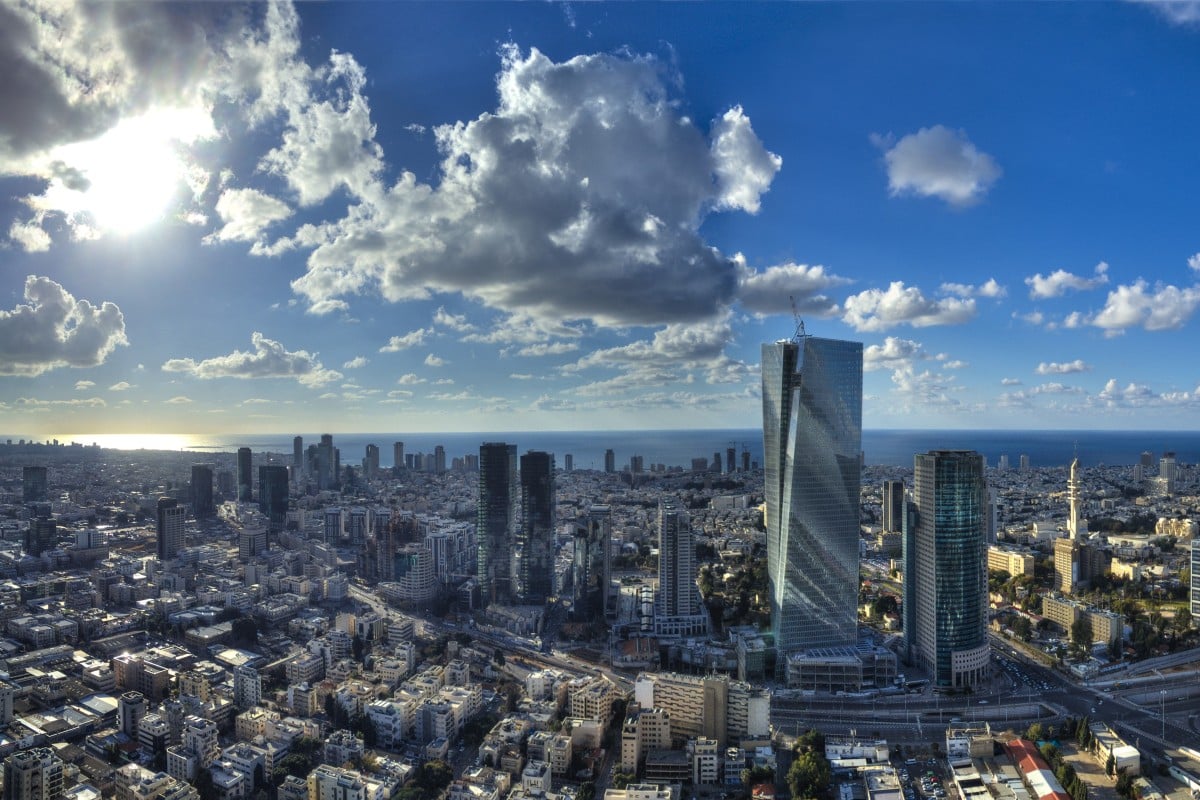 Israel has almost the same number of artificial intelligence (AI) start-ups as China, but with a population that is 159 times smaller. It is a global leader in cybersecurity, developed drip irrigation, the USB flash drive, long-shelf tomatoes and the pill cam.
In short, Israel punches way above its weight class on the global stage in technology and innovation.
I hoped to see if there was a secret formula to the nation's success, and by extension, whether the formula could be replicated in other countries.
The answer to that is important as countries worldwide grapple with the question of how to seize the opportunities thrown up by new technologies from genomics to AI, and minimise the disruptions that these innovations invariably bring to societies and economies.
The role of the military looms large in Israel's tech ecosystem, as the compulsory national service has helped young men and women sharpen their interest in cutting-edge technologies.
Risk-taking is an essential part of start-up culture and Israel has this in abundance. It also spends the most of any nation on research and development (4.3) as a percentage of GDP.
"When you have death wished upon you, the risk of failing at a start-up, so what?" said Jonathan Medved, founder and chief executive of equity crowdfunding platform OurCrowd, one of the country's most active venture capital investors. "There is a long tradition of turning curses into blessings."
The scarcity of water, for example, pushed Israel to become a pioneer in reverse osmosis and desalination.
In the matter of talent, while Israel is a small country in terms of population, it can and has tapped on the wider Jewish diaspora.
To be sure, one of the main criticisms against Israel's tech ecosystem is the "culture of exits", or the tendency for start-up founders to sell their businesses to bigger multinationals, instead of taking it all that way to become global champions.
The most celebrated case in Israeli tech is Mobileye, the autonomous driving system start-up co-founded by Hebrew University of Jerusalem professor Amnon Shashua, that was sold to US semiconductor giant Intel for US$15.3 billion in 2017.
The capital markets in Israel are also too shallow to be able to accommodate huge initial public offerings, meaning any promising domestic start-up contemplating a public listing would have to go overseas.
Still, given the global nature of technology, it is not a net loss as most of the multinational companies that acquired Israeli start-ups end up building research and development labs in the country, contributing to foreign direct investment and employment.
Academia is the last piece of the tech ecosystem. We visited the Hebrew University of Jerusalem's tech transfer organisation, called Yissum, which is set up as a for-profit company wholly owned by the institution to inject more nimbleness and incentivise results.
Some of the prominent companies to have come out of the university include Mobileye. Other innovators include Marta Weinstock-Rosin, best known for developing Exelon, the blockbuster drug that slows dementia caused by Alzheimer's and Parkinson's disease.
In a nutshell, the risk-taking culture (from being in a tough neighbourhood) that underpins Israel's start-up scene is hard to replicate. But the right government support, encouraging global talent, having strong universities that work closely with industry and government to advance research and development goals – that is doable in many countries.
Rating: #RobertReview (Technology, Israel): 9 | 10
Hashtag: #IsraelTechnology
#Mobileye
#Exelon
#Yissum
#HebrewUniversityOfJerusalem
#ArtificialIntelligence
Published: 12th March 2019.
Read Source: http://tinyurl.com/y2ouzt28