The travel and tourism industry is one of the world's largest industries with a global economic contribution (direct, indirect and induced) of over 7.6 trillion U.S. dollars in 2016. The direct economic impact of the industry, including accommodation, transportation, entertainment and attractions, was approximately 2.3 trillion U.S. dollars that year. A number of countries, such as France and the United States, are consistently popular tourism destinations, but other, less well-known countries are quickly emerging in order to reap the economic benefits of the industry. 
Worldwide, the tourism industry has experienced steady growth almost every year. International tourist arrivals increased from 528 million in 2005 to 1.19 billion in 2015. Figures were forecasted to exceed 1.8 billion by 2030. Each year, Europe receives the most international tourist arrivals. It also produces the most travelers: with approximately 607 million outbound tourists in 2015, the region had more than double that of the second largest tourist origin, the Asia Pacific region. 
In 2015, global international tourism revenue reached approximately 1.26 trillion U.S. dollars, having almost doubled since 2005. That year, China had the largest international tourism expenditure, followed by the United States and Germany. The leading city in international visitor spending was Dubai, where tourists spent more than 31.3 billion U.S. dollars in 2016.
RATING:  #RobertReview (Global Travel): 8 | 10
HASHTAGS:
#GlobalTravel
#Wesit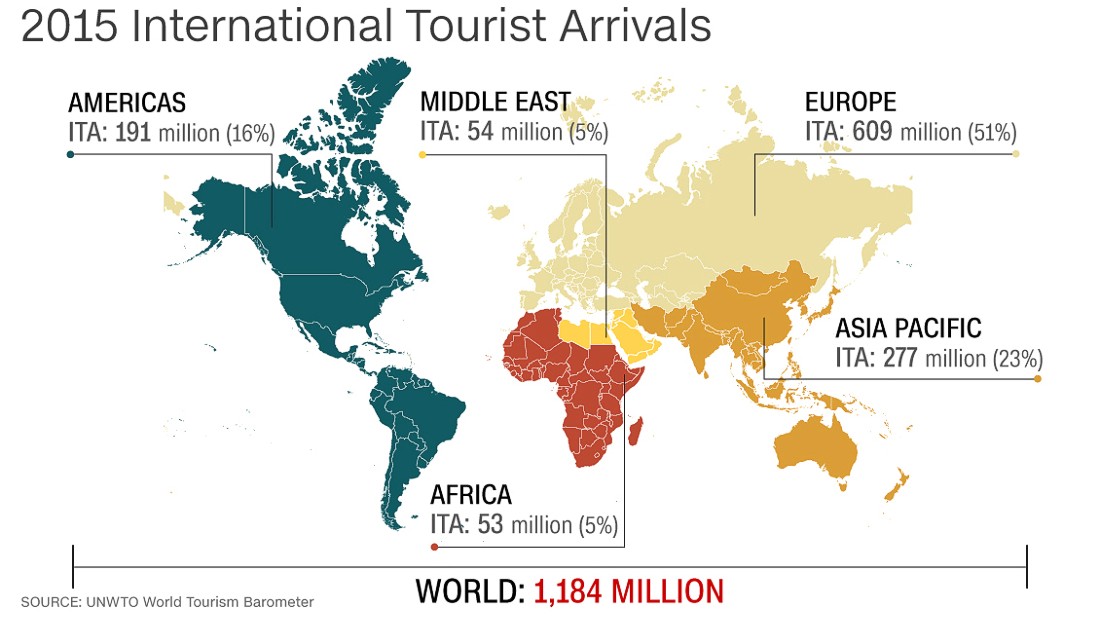 Published: 20th December 2018.
Global travel and tourism industry – Statistics & Facts