1. Title:  Robert Kuok's Memoirs about Tun Hussein Onn spoiling his "eldest son who is Malay", about Integrity, and the unfair, constant Robbery of 30% shares from Non-Malays.
2. Review:
Many people including the Chinese commented that Robert Kuok should not have revealed the truth about his opinions about race in his country Malaysia. Malays who only comprise of 50.4% of the population, yet an unfair portion of more than 80% GLC CEOs and Government contracts are given to Malays (the Non-Malay population is 24.6% Chinese Malaysians, 7.3% Indians, 17% East-Malaysian Tribal Bumiputeras).
Robert Kuok mentioned about how the Malays will keep selling off their 30% shares for short-term profits, and then the government will keep topping up to 30%, and keep pushing the unfair Bumiputera "robbery" agenda.
I think it's time for New Malaysia to finally address this Elephant in the Room Race problem which no Non-Malay will openly express as any "objections raised is called fomenting racial strife" according to Robert Kuok.
How about more Malays fighting for the Minority Rights of the NON-Malay Malaysians for once.
EXCERPT from Robert Kuok's Memoirs
I vividly recall an incident that occurred within a few months after the May 1969 riots. I was waiting to see Tun Razak when a senior Malay civil servant whom I knew very well came along the corridor of Parliament House and buttonholed me. He asked, "What are you doing here, Robert?" I replied, "Oh, I'm seeing Tun." He snarled, "Don't be greedy! Leave something for us poor Malays! Don't hog it all!"
I could see that, after May 1969, the business playing field was changing. Business was no longer clean and open. Previously, the government announced open tenders to the Malaysian public and to the world. If we qualified, we would submit a tender. If we won the contract, we would work hard at it, and either fail or succeed. I think eight or nine times out of ten we succeeded.
But things were changing, veering more and more towards cronyism and favouritism. Hints of change were there even before the riots. I was hell-bent on helping to develop the nation: that's why I went into shipping, into steel – anything they asked of me. Even among the Malays there were those who admitted their weaknesses and argued for harnessing the strength of the Chinese. Mind you, that may have created more problems.
Since May 13th, 1969, the Malay leadership has had one simple philosophy: the Malays need handicapping. Now, what amount of handicapping?
The Government laid down a simple structure, but the structure is full of loopholes. Imagine that a hard-working, non-Malay Malaysian establishes XYZ Corporation. The Ministry of Trade and Industry rules that 30 per cent of the company's shares must be offered to Malays. The owner says, "Well, I have been operating for six years. My par value of 1 ringgit per share is today worth 8 ringgit." Then the Ministry says, "Can you issue it at 2 ringgit or 2.50 ringgit to the Malays?" After a bit of haggling, the non-Malay gives way. So shares are issued to the Malays, who now own 30 per cent.
But every day after that, the Malays sell off their shares for profit. A number of years pass and then one day the Malay community holds a Bumiputra Congress. They go and check on all the companies. Oh, this XYZ Corporation, the Malay shareholding ratio is now down to seven per cent. That won't do.
So the Malays argue that they've got to redo the shareholding again. Fortunately, the ministry usually acts as a fair umpire and throws out such unscrupulous claims.
It's one thing if you change the rules once to achieve an objective agreed to by all for the sake of peace and order in the nation. But if you do it a second time, it's robbery. Why is it not robbery just because the government commits it?
And when people raise objections, it is called fomenting racial strife, punishable by three years in jail. As a Chinese who was born and grew up in Malaysia and went to school with the Malays, I was saddened to see the Malays being misled in this way.
I felt that, in their haste to bridge the economic gap between the Chinese and the Malays, harmful short cuts were being taken. One of the side effects of their zeal to bridge the economic gap was that racism became increasingly ugly. I saw very clearly that the path being pursued by the new leaders after 1969 was dangerous.
But hardly anyone was willing to listen to me. In most of Asia, where the societies are still quite hierarchical, very few people like to gainsay the man in charge. As in The Emperor's New Clothes, if a ruler says, "Look at my clothes; aren't they beautiful?" when he is in fact naked, everybody will answer, "Yes, yes sir, you are wearing the most beautiful clothes."
I made one – and only one – strong attempt to influence the course of history of Malaysia. This took place in September 1975 during the Muslim fasting month. Tun Razak, the second Prime Minister of Malaysia, was gravely ill with terminal leukaemia, for which he was receiving treatment in a London hospital. My dear friend Hussein Onn, son of Dato Onn bin Jafar, was Deputy Prime Minister, Minister of Finance and acting Prime Minister in Tun Razak's absence. He was soon to become Malaysia's third Prime Minister.
Hussein and I go back to 1932 when we were in the same class in school in Johor Bahru. Shortly afterwards, his father fell out with the then-Sultan of Johor and the family moved to the Siglap area of Singapore.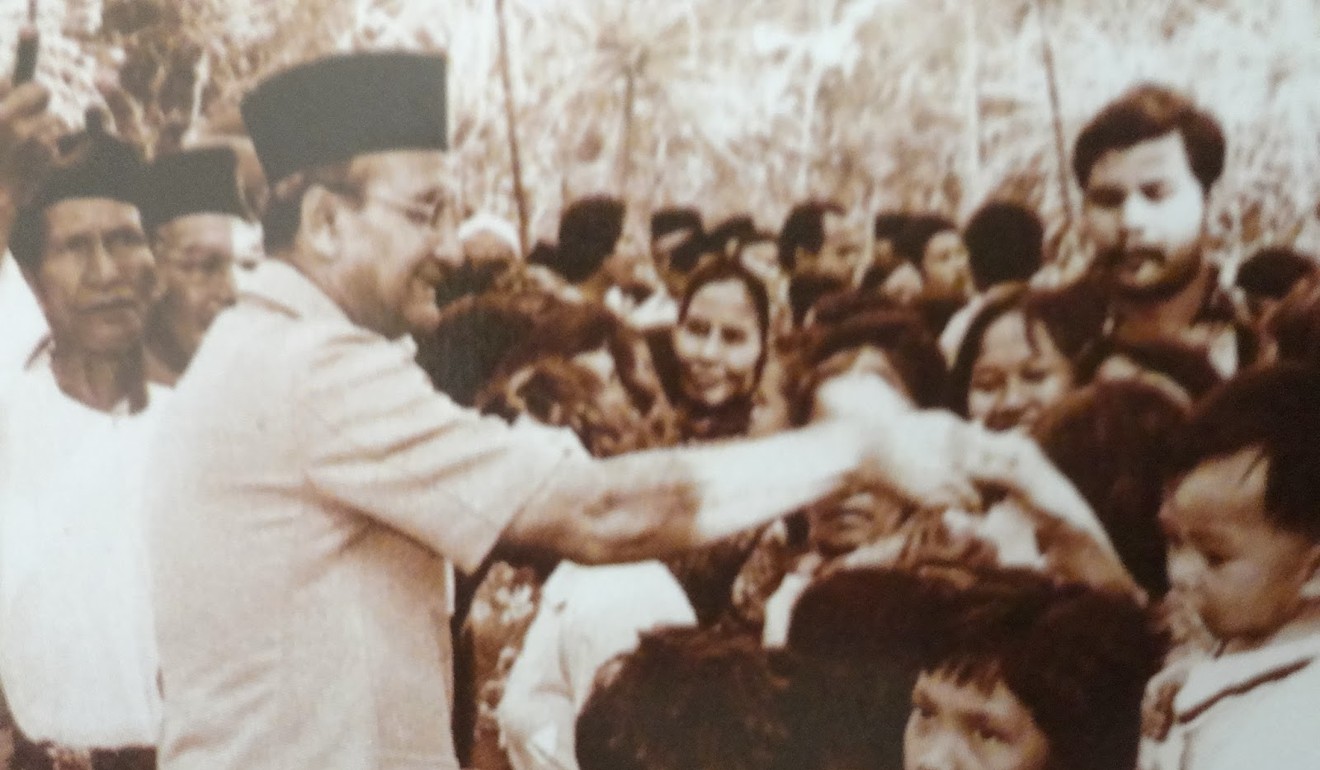 So, I went to call on his son, my old friend Hussein Onn in 1975. After greeting one another, I warmed up to my subject with Hussein very quickly. I said, "Hussein, I have come to discuss two things with you. One is Tun Razak's health. The other is the future of our nation." I said, "You know, Razak has been looking very poorly lately. We all know he has gone to London for treatment."
Hussein interrupted: "Tun doesn't like anybody discussing his health. Do you mind if we pass on to the next subject?" I said, "Of course not." I continued, "I had to raise the first subject because that leads to the next subject. Assuming Razak doesn't have long to live – please don't mind, but I have to say that – you are clearly going to become the new Prime Minister in a matter of months or weeks."
"I'm listening," he said. "Hussein, we go back a long way. Our fathers were the best of friends; our families have been the best of friends. In our young days, you and I always felt a strong passion for our country, which we both still feel. Whatever has happened these past years, let's not go backwards and ask what has gone wrong and what has not been done right. Let's look at the future. If there was damage done, we can repair it."
"The leaders of these two sectors are the people I am referring to, Hussein. If we are talking of a few thousand, does it matter to the masses whether it becomes a case of racially proportionate representation, where we must have for every ten such leaders five or six Malays, three Chinese, and one or two Indians?" I continued, "Must it be so?
My reasoning mind tells me that it is not important. What is important is the objective of building up a very strong, very modern nation. And for that we need talented leaders, great leadership from these thousands of people. If you share my view that racial representation is unimportant and unnecessary to the nation, then let's look at defining the qualifications for those leaders.
"Number one, for every man or woman, the first qualification is integrity. The person must be so clean, upright and honest that there must never be a whiff of corruption or scandal. People do stray, and, when that happens, they must be eliminated, but on the day of selection they must be people of the highest integrity.
Second, there must be ability; and with it comes capability. He or she must be a very able and capable person.
The third criterion is that they must be hard-working men or women, people who are willing to work long hours every day, week after week, month after month, year after year. That is the only way you can build up a nation."
"We do not have all the expertise required to build up the nation," I added. "But with hard work and a goal of developing the nation, we can afford to employ the best people in the world. The best brains will come, in all shades and colours, all religions, all faiths. They may be the whitest of the white, the brownest of the brown or the blackest of the black. I am sure it doesn't matter.
But Hussein, the foreigners must never settle in the driving seats. The days of colonialism are over. They were in the driving seats and they drove our country helter-skelter. We Malaysians must remain in the driving seats and the foreign experts will sit next to us. If they say, 'Sir, Madame, I think we should turn right at the next turning,' it's up to us to heed their advice, or to do something else. We are running the show, but we need expertise.
"You're going to be the leader of a nation, and you have three sons, Hussein. The first-born is Malay, the second-born is Chinese, the third-born is Indian. What we have been witnessing is that the first-born is more favoured than the second or third. Hussein, if you do that in a family, your eldest son will grow up very spoiled. As soon as he attains manhood, he will be in the nightclubs every night because Papa is doting on him. The second and third sons, feeling the discrimination, will grow up hard as nails. Year by year, they will become harder and harder, like steel, so that in the end they are going to succeed even more and the eldest will fail even more."
I implored him, "Please, Hussein, use the best brains, the people with their hearts in the right place, Malaysians of total integrity and strong ability, hard-working and persevering people. Use them regardless of race, colour or creed. The other way, Hussein, the way your people are going – excessive handicapping of bumiputras, showering love on your first son – your first born is going to grow up with an attitude of entitlement."
I concluded, "That is my simple formula for the future of our country. Hussein, can you please adopt it and try?" Hussein had listened very intently to me, hardly interrupting. He may have coughed once or twice. I remember we were seated deep in a quiet room, two metres apart, so my voice came across well. He heard every word, sound and nuance. He sat quietly for a few minutes.
Then he spoke, "No, Robert. I cannot do it. The Malays are now in a state of mind such that they will not accept it."
He clearly spelt out to me that, even with his very broad-minded views, it was going to be Malay rule. He was saying that he could not sell my formula to his people. The meeting ended on a very cordial note and I left him.
I felt disappointed, but there was nothing more that I could do. Hussein was an honest man of very high integrity. Before going to see him, I had weighed his strength of character, his shrewdness and skill. We had been in the same class, sharing the same teachers. I knew Hussein was going to be the Malaysian Prime Minister whom I was closest to in my lifetime.
I think Hussein understood my message, but he knew that the process had gone too far. I had seen a picture developing all along of a train moving in the wrong direction. During Hussein's administration, he was only partially successful in stemming the tide. The train of the nation had been put on the wrong track. Hussein wasn't strong enough to lift up the train and set it down on the right track.
The capitalist world is a very hostile world. When I was building up the Kuok Group, I felt as if I was almost growing scales, talons and sharp fangs. I felt I was capable of taking on any adversary. Capitalism is a ruthless animal.
For every successful businessman, there are at least 10,000 bleached skeletons of those who have failed.
It's a very sad commentary on capitalism, but that is capitalism and real capitalism, not crony capitalism. Yet, I've always believed that the rules of capitalism, if properly observed, are the way forward in life. I know that, having been successful, I will be accused of having an 'alright Jack' mentality. But I am just stating facts: capitalism is a wonderful creature – just don't abuse its principles and unwritten laws. ■

3. Rating:  Robert Kuok's Memoirs  #RobertReview (Malaysian Politics):  10 | 10
4. Hashtags:
#RobertKuokMemoirs
5. Source:  SCMP
'DEVILS' TO FRIENDS – HOW CHINA'S COMMUNISTS WON OVER MALAYSIAN PM TUNKU; HUSSEIN ONN CLUNG TO RACE-BASED POLITICS: THE ROBERT KUOK MEMOIRS
Previous article title: Robert Kuok's Memoirs about Tun Hussein Onn spoiling his "eldest son who is Malay", and the unfair, robbery of 30% shares from Non-Malays.

6.  Related Articles:
Don't drive out the Chinese like Tun Razak did to Robert Kuok. The Real Fight in Malaysian Politics is always Between Malays.
7.  Published:  25th September 2018.
Updated: 9th October 2021.

_________________________________________________________________________________________
The Robren Show: Addressing the Elephant in the Room Racial Issues
Subscribe to our channel for Daily Recharging & Inspirational Multimedia: https://www.youtube.com/c/TheRobrenShow
SHARE this article.
You are most welcome to share this article in your social media or website with only 1 term & condition: acknowledge this http://www.RobertChaen.com source and author Robert Chaen.
__________________________________________________________________________________________