My Erotic Story about Mia, Karen, and My First Child
(random unedited chapter in my new Love Story Novel and the Characters are based on my true love story and real people in my life)
[ NOTICE: There are some fairly graphic, erotic, but funny writing and pictures, parental guidance needed ]
Mia (not her real name) was one of my best and youngest interns which I regularly hire for my company ChangeU team. I actually had a huge crush on her for 2 years. She was innocent of spirit, very feminine which appealed greatly to my Alpha Male side. My Virgo side had to control my Scorpio side who wanted her.
I felt I knew Mia from my last lives.
Angel Brenda revealed to me that there are Robren's 12 Twin Flames who are very close to our Twin Souls Robren throughout all the ages. These 12 Twin Flames are instrumental to the fulfilment of our Twin Souls Mission which is bring light, love, and truth to the world. I have identified 4 Robren's Twin Flames so far.
Angel Brenda also revealed there are Robren's 300 Soulmates who played important roles all through the ages. I have identified 10 Robren's Soulmates – one is a brother, another is a Hollywood producer, one is a god-daughter, seven were my past interns, some were ex-lovers.
Mia strongly reminded me of Karen whom I nearly married and quite a few psychics had mentioned why I didn't marry her as Karen features strongly in different divination systems.
Karen was a young student of Brahma Kumaris whom my brother Tom and I were the world's first Chinese teachers to join Brahma Kumaris (BKs in short). Tom and I co-founded Brahma Kumaris Malaysia. Karen was only sweet sixteen when she joined BKs.
Two years later she was so infatuated with me that she imagined I had asked her to marry her. It was Karen's first teenage heavy crush and puppy love on a male. We secretly wrote some love letters two of which my parents kept for me when I migrated to Hong Kong.
My bond with Karen grow slowly over time. She was my biggest conflict in my faith as I made a celibacy vow (Brahmacharya) to be married to the BK god Shiva Baba. I was falling in love with her without knowing it yet there were no dating. She challenged my faith and loyalty to BKs when she could see BKs were totally exploiting me, my skills, and talents. Her comments shook my faith deeply.
I migrated to Hong Kong, and kept in touch. One time I came to Ipoh my hometown, and she happened to be there too. I invited Karen, the first and only single woman I ever brought home to my old house in Chateau Garden (I was already married to Brenda when we held our Chinese wedding banquet in Ipoh). For a Chinese man and in my family to bring a single woman home has huge implications.
She was 20 then. She had grown to be a beautiful woman exploring her sexuality and sensuality in the adult world. And many guys were already chasing her which made my super competitive Scorpio Ascendant jealous. I wanted Karen to be my girl friend.
But I didn't have or know of any dating game. I was then a 26 year old virgin. I remember both of us were lying in bed in my old bedroom at my parents' house. I did nothing, no moves, no touching, no making out, no nothing arrgghh! I was useless. She initiated her move in bed, since I did nothing.
She stuck one of her fingers next to my mouth and said "suck it, suck it, suck it ok.". I was horrified! My Super Puritan Virgo self could not get to suck an unwashed finger. What a f@#%& loser I was – in hindsight!
I miss her body language cues, she wanted me. Karen wanted me to be a man, to initiate some sexual moves. She wanted me to touch her, to cuddle and spoon her, to kiss her, to finger her, and to suck her – anywhere!
But I froze, not knowing what to do next. But Karen was a virgin, and so was I. My pure Super-Virgo must had wanted Karen and I to remain a virgin before marriage.
But my Scorpio wanted to hold her down with my Scorpio claws and sting her from behind. The Yin-Yang debate danced in my mind – to sting or not to sting.
But we were in my old bedroom and my old bed at home you know. I couldn't imagine doing any hanky-panky at my parent's home. What if she groans and moans in ecstatic pleasure, that would be very embarrassing, don't you think? What if my brothers or parents heard our foreplay. No, no not in my parents' home, no way!
I pretended to gently kiss her beautiful slender fingers, but no sucking. I could see her eyes roll in pleasure. Now what next? I just held her hands with my hands but I did not rub them.
Many years later I discovered that rubbing and holding hands is the most connecting gesture and making slow "penetrating, pumping, rubbing moves" inside her soft palm is highly erotic and can easily lead to all sorts of things. But I did none of that!
We just held hands in bed for around 30 minutes – how romantic I thought and felt. It was a small step for Robert but a giant step for adult virgin Robert. Like Brenda loved to say "the moment has passed". That was the closest and most physically intimate moment we ever had.
Karen and drifted apart as it was long-distance friendship, I was in Hong Kong, she was in Kuala Lumpur and Penang. We were not really a couple even though we wrote a lot. Two years after Brenda crossed over I tried to find her. The place she stayed was sold to some new owners many years ago. I couldn't find Karen, not even in Facebook.
I wondered if Mia was Karen reincarnated, I wanted to know as both Karen and Mia have very similar energies.
One time Mia revealed to me she dreamed that both of us were running away in a boat. She felt she was helping me escape and someone was looking for me and I was in danger. I whispered to Angel Brenda what Karen's dream was about. What a shocking past life story Angel Brenda told me.
Apparently in one past life, I was a chief military strategist for an Emperor. Mia was the Emperor's young favorite princess. She had strong psychic talents and predicted accurately future events and premonitions for the Emperor.
One time she was drowning but I saved her life. The Emperor was indebted to me and assigned me to be her tutor and mentor and teach her the realities of life, menstruation and sex hygiene education. Together we did many scientific experiments, practiced herbal medicine, and discovered the benefits of marijuana. Our bond grew. Soon our romantic and sexual attraction feelings became stronger.
When the Emperor noticed our intimate bonding, he disapproved our outward show of romance as the age difference between us was more than 30 years. Despite consent from the Empress, the Emperor ordered me to lead the army in some remote territories. When I came back from the battle field, we secretly embraced each other. We came out with a plan to elope by sailing in a boat to some faraway land where the Emperor has no power over the land.
One time I took Mia on a business/ training road trip together with Steve, a trainer associate. For the first time she let me gently and intimately held her hand several times. The closest physical contact I got was I gave her a gentle affectionate kiss on her forehead through her locks of light tan colored hair. I was giving her a well deserving gift when we shopped at Johor Premium Outlet. We both felt something.
Mia was resisting me the first two days of our road trip, but she shifted when I scolded her for being cold and distant. She felt real guilty and she walked closer and her body brushed closer to me, so close I could smell her perfume, her natural smell, her hair on my face, her soft 'baby' skin, and her feminine touch.
The Scorpio Ascendant wanted to sting her but the four planets in Virgo wanted to protect and take good care of her.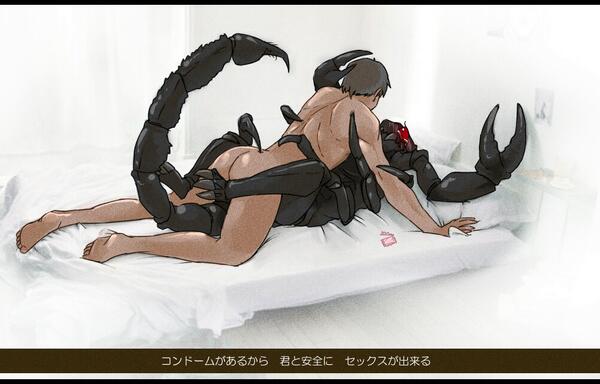 Some course participants approach me and asked curiously if Karen is my daughter as they have seen her twice in the two years consecutive training. I simply replied she was one of my staff intern, they simply gave me a knowing smile, and commented they could see that we were very close, loving, and intimate in communications.
A few months after the road trip Mia confessed to me that she was pregnant and she did not know what to do as I was the only one she trusted. No, it's not what you think. I did not take her virginity.
Her four year old boy friend did. Both were still college students. They had unprotected sex. Me thinks her interaction with me during the road trip was a catalyst to make her more horny and to discover and express her sexuality.
Her boy friend was irresponsible. He did not try to solve her first pregnancy problem, or pay for abortion. I tried to help but eventually she shared with her mother who got her to do an abortion. But I knew Mia would be traumatized by her first pregnancy-abortion experience. I strongly advised her that her boy friend did not deserve her and was not a responsible person from other situations.
She was very sad and depressed. She wanted to keep the baby but she also knew her parents will not allow it as she was still very young. Later, she broke up with her boy friend and was heart-broken for a long time.
Five years after her internship, Karen asked me to donate my sperm to her as I have been a huge mentor to her. She wanted my sperm, my genes in her first baby. She wanted to be a single mum. She was now doing very well in her career. And so I gave my seed and my first child I helped co-create was born.
All of three of them: Brenda, Mia and Karen are high morals, white, sex goddess "Kitsunes", the most sophisticated 9-tailed foxes.
Note: Names in the novel are purely fictitious and any coincidences are not related to any of Robert's connections. I know many of my friends, ex-staff, and graduates are super curious. Since an estimated over 60% of my novel is true, I'll let you figure out which of the two, Michelle or Karen story are factual, or semi-factual…
_______________________________________________________________________________________
Written by Robert Chaen,
Thinker, Writer, Speaker and Whisperer.
Published on 25th August 2018.
Updated: 14 March 2021
Copyright 2018 ©
Share this post.
Like our pages:
http://www.RobertChaen.com
fb.com/RobertChaen
Youtube: Robert Chaen

SHARE this article.
You are most welcome to share this article in your social media or website with only 1 term & condition: acknowledge this http://www.RobertChaen.com source and author Robert Chaen
_______________________________________________________________________________________
Read about
Read about